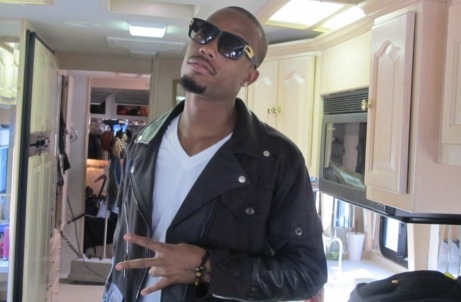 B.o.B has a "Rolling Out" Magazine Cover coming. There's an interview too. We've got a couple of excerpts. Check 'em out.
How he signed his first record contract:
"I was in Miami and went to Jim Jonson and he heard the music. The music was in the beginning stages, but he believed in it. We stayed in Miami until they got the contract right in New York. We flew to New York and went to the offices of Atlantic Records. We walked into the conference room and I had to perform all of the songs off of the demo on the spot. I had to put it all on the line. I put it all on the line. It was signed on Oct. 3, 2007."
What he learned from working with T.I.:
"The most important thing I've learned from Tip is bigger than words. He's genuine. When he talks, you know he's not telling you a lie. He's totally honest with you. In this industry, there can't be any grey areas. You have to be honest and be able to articulate what you're trying to say. If everyone was like that, the industry would be so much better."