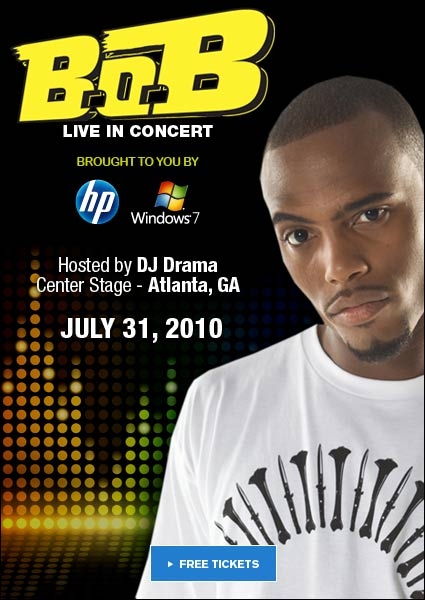 We're sure you already heard, but B.o.B is playing Center Stage in Atlanta, GA this Saturday at 9 PM (doors are at 7 PM). Come out to the show if you can get a ticket.
If you can't make it, then tune in online: http://www.myspace.com/mslive. 
Drama is hosting the show and Playboy Tre is opening. A few friends may show up too...well...you should probably just tune in!