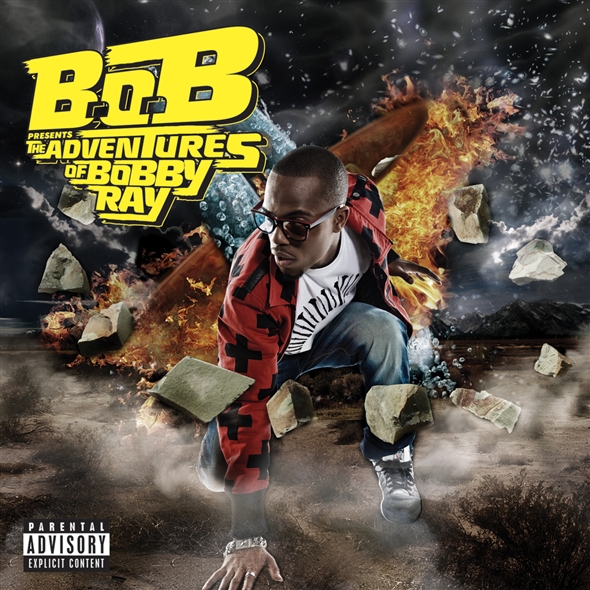 B.o.B's debut album "The Adventures of Bobby Ray" is available everywhere today. Get your copy at B.o.B's store right now. It's available digitally. Also in vinyl. This is the most-anticipated album release of the year. So don't wait friend.
This thing has Rivers Cuomo from Weezer, Hayley from Paramore, The King T.I., Eminem, Lupe Fiasco, Janelle Monáe, Bruno Mars, Ricco Barrino and Playboy Tre on it. You'd be nuts to not pick up this record. Nuts.
Oh, you'll also be happy to hear B.o.B's new video for the single "Bet I" will be premiering tomorrow on BET's 106 & Park. B.o.B will be doing an exclusive performance of your favorite song, "Nothin' On You." So please tune in. 6pm EST. Got it?
Well - that's it. Welcome to the future and enjoy the adventure.