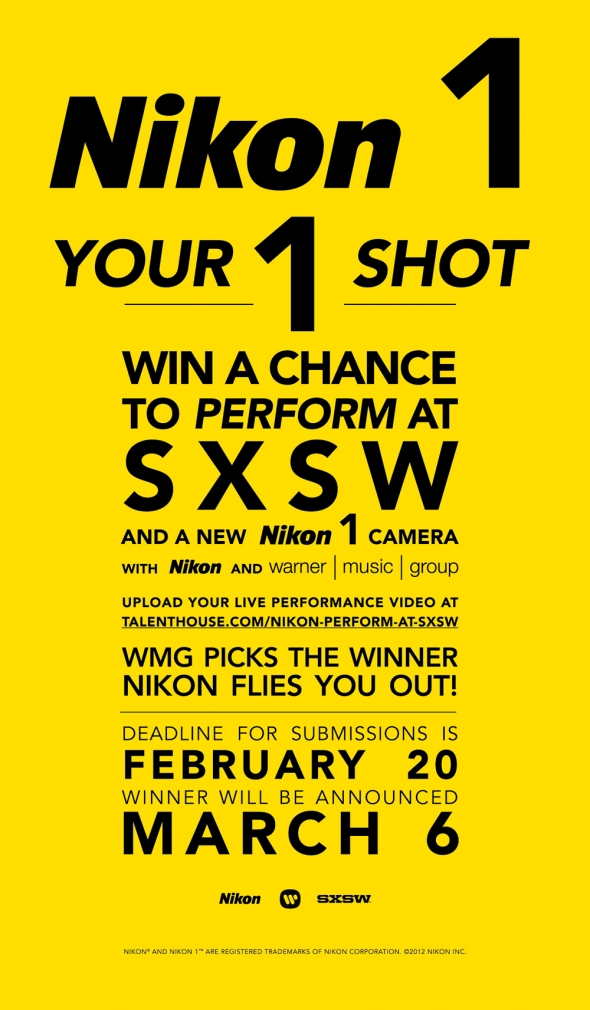 Good news everyone. B.o.B is going to be playing "The Warner Sound Captured by Nikon" showcase at SXSW this year. For the moment, he'll be joined by Santigold, Wale & Meek Mill, fun. and Gary Clark, Jr. The whole line up will be announced shortly.
In the meantime, if you are an inspiring artist, you absolutely need to enter the "Your 1 Shot" contest. One winner, courtesy of Nikon 1, will be selected by a stellar panel of music industry experts, including A&R executives from both Atlantic Records and Warner Bros. Records. The winning artist or band will be brought in to Austin for a Wednesday, March 14th live performance at "The Warner Sound Captured by Nikon."
Dope. Enter the contest. Now.